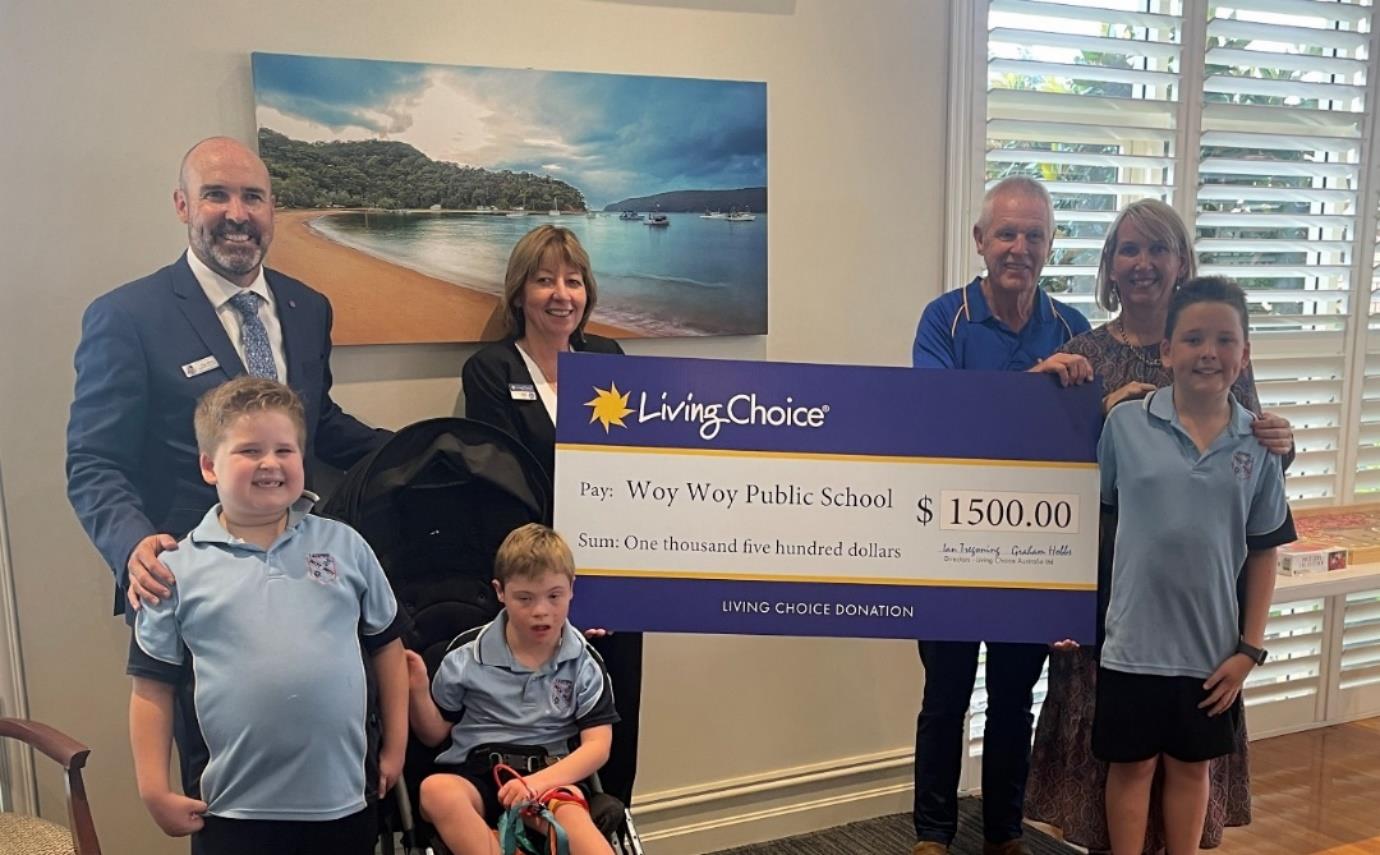 Woy Woy Public School Receives Donation to Support Retirement Village
Woy Woy Public School received a donation of $1,500 in recognition of its support of a local retirement village.
Staff were invited to Living Choice Deepwater Court Retirement Village on February 22 to have afternoon tea with residents and meet one of the national CEOs, Graham Hobbs.
They received the gift during afternoon tea.
Directors Ona Buckley and Dan Betts said the donation was "received with gratitude.
"The donation is in recognition of the ongoing relationship between the school and the retirement village; a relationship that has been going on for over eight years now," they said.
"To say we've missed out on spending time with our friends across the way over the past two years would be a huge understatement.
"The Easter hat parades and Christmas carol sessions were a joy for everyone involved and we look forward to extending this relationship for many years into the future.
"We would like to thank everyone at Living Choice Deepwater Court Retirement Village for this most generous donation on behalf of our students, staff and parents/guardians."
Source:
Newsletter, February 25
Woy Woy Public School