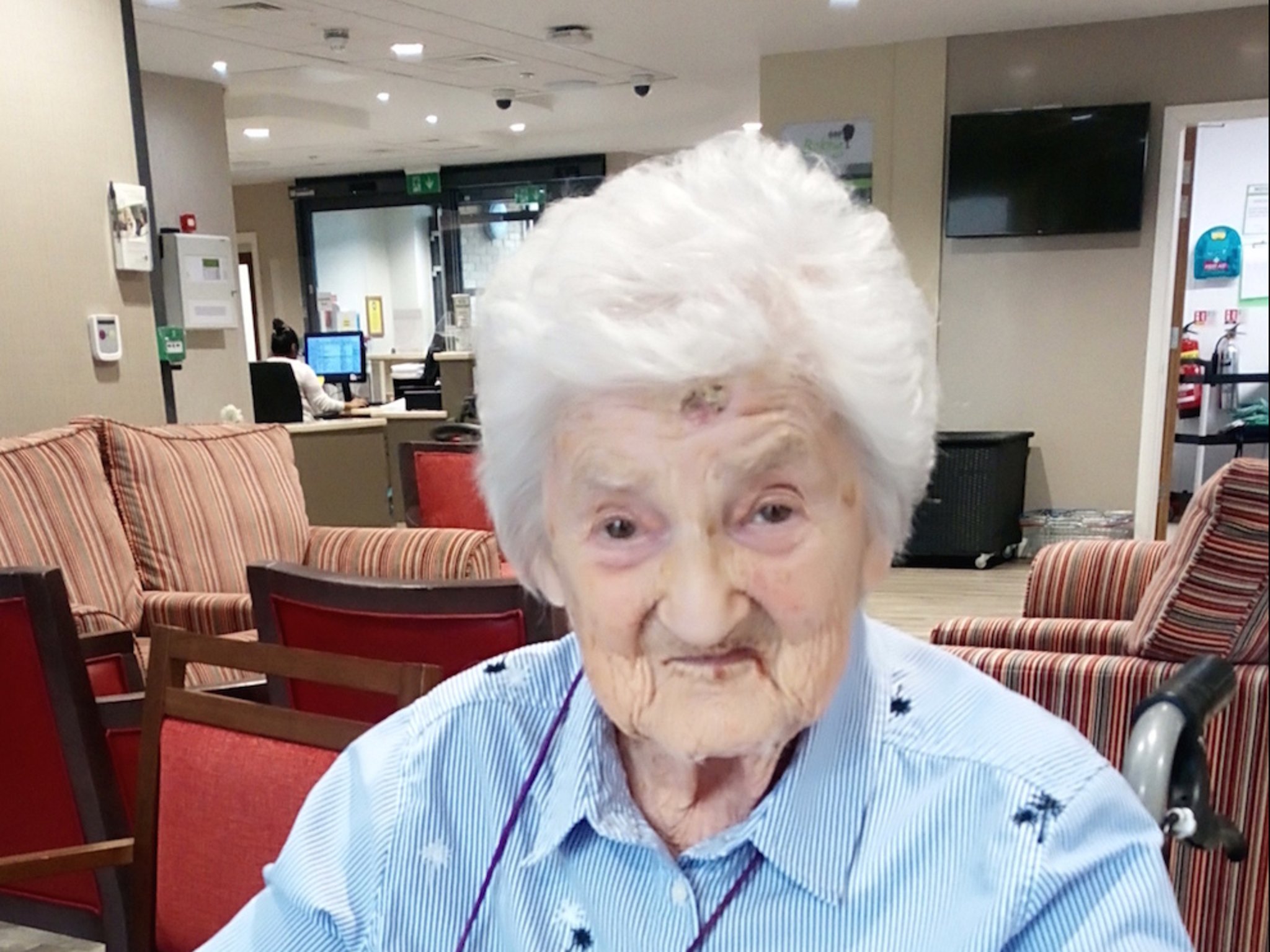 Manchester retirement village celebrates 100th birthday of woman who fled Austria and Nazis to come to UK
Frances Waldek also shared her secrets of a long life as she marked the milestone birthday in Didsbury.
Frances Waldek celebrates her 100th birthday at Belong retirement village in Didsbury
A retirement village in Manchester has celebrated the 100th birthday of a remarkable woman who arrived in the UK in the 1930s from her native Austria to escape the rise of the Nazis.
Frances Waldek was born in Vienna but had to flee her homeland in 1938 because she and her family were Jewish and the rise to power of Adolf Hitler meant their homeland was no longer safe.
She arrived in South Wales, helped with war efforts in World War II, and then worked tirelessly throughout her life for charities and Jewish causes.
She marked the milestone birthday at a Manchester retirement village that caters primarily to the Jewish community and shared the secrets of her long life.
The Extraordinary Life of Frances Waldek
She was born Frances Lustig to a middle-class Jewish family in the Austrian capital of Vienna.
She excelled in school, especially in languages ​​and the arts, and looked forward to higher education.
However, the continued rise of Adolf Hitler and the Anschluss – the annexation of Austria to Nazi Germany which made it part of the Third Reich – ended this and, along with his parents and sister , she emigrated to Britain in 1938.
Frances Waldek (in a red dress), in 1976 at the engagement party of her son and future daughter-in-law (the couple are on the left). Her late husband is also pictured (right)
The family moved to Porth, a small town in the South Wales Valleys, joining the large number of Jewish refugees and evacuees pouring into Wales, which was a designated safe area.
Frances then joined the Auxiliary Territorial Service (ATS) – the women's branch of the British Army during World War II, which would later be merged into the Women's Royal Army Cops (WRAC) – and was stationed in Chester, working as a cook.
Frances then met her future husband, a member of the Jewish Brigade, in a club for Jewish refugees, before being demobilized in London.
The couple married on March 1, 1946 at the West London Synagogue and moved to Cardiff, the Welsh capital.
They had a son, Stephen, and a daughter, Eve, and Frances worked tirelessly as a member of the Reform Jewish community, as well as for other charities including the Red Cross.
She lived a happy and fulfilling life in Cardiff and, fiercely independent, remained there until the age of 95 when she moved to South Manchester to be closer to her family.
She now spends her days following the lives of her six grandchildren and 12 great-grandchildren (with another on the way), who are based all over the world in Singapore, Australia, South Africa, London and in Manchester.
How did Frances celebrate her big day?
To mark her 100th birthday, Frances and the villagers had a joyous afternoon of celebrations.
She spent her milestone day accompanied by her friends and family and surrounded by flowers, 100and birthday banners and balloons.
Frances celebrates her 100th birthday at Belong Morris Feinmann in Didsbury
The party also benefited from the musical talents of her pianist daughter-in-law, Joan, who entertained alongside violinist Maurice and cellist Jeff, before the birthday cake was served and her special card from Her Majesty The Queen was presented. .
What is Frances' secret to a long life?
When asked what the secret is to reaching 100, Frances replied that it all depends on your vision and commitment to life.
She also suggested some of the things she likes that admittedly may not have helped her become a centenarian.
Frances said: "Maybe it's the fact that I've always been positive and stayed mentally and physically active – it's probably not the smoking and all the G&Ts!"
What else has been said about Frances' 100th birthday?
Commenting on this milestone, Carolyn Ball, Managing Director of Belong to Morris Feinmannsaid, "We are honored to have shared Frances' special day with her.
"She's been part of the family here for several years and the team have worked hard to make it her best birthday yet – congratulations, Frances!"