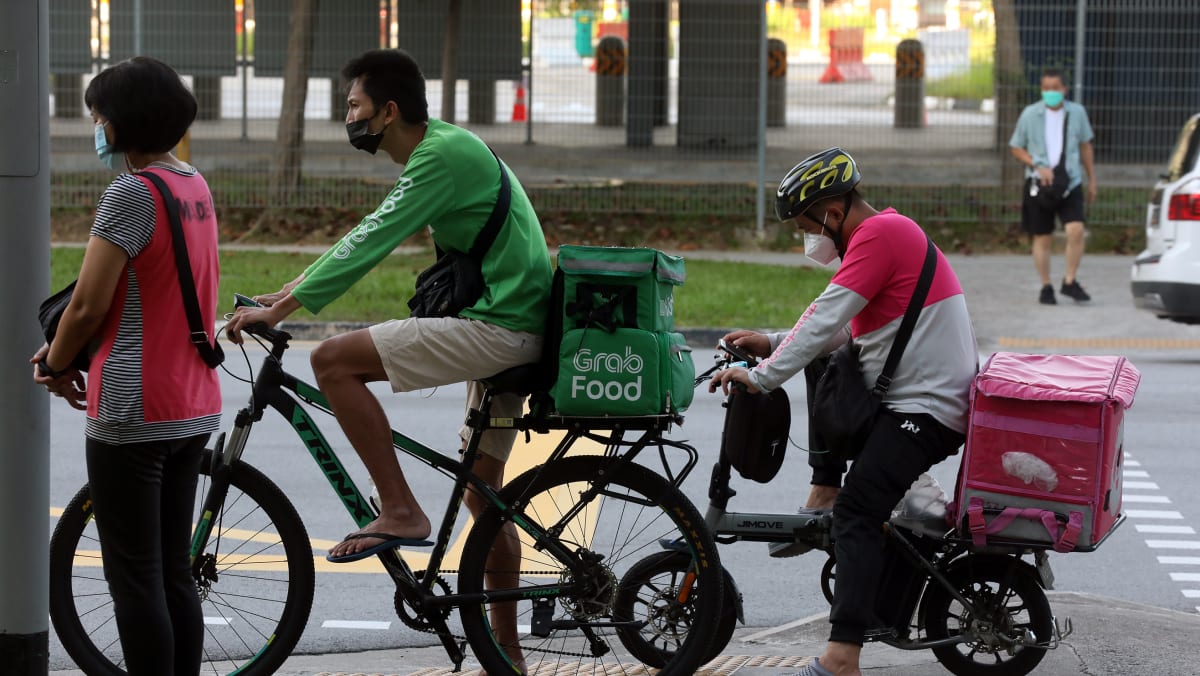 Government considering mandatory CPF contributions from platform companies for gig workers, creating a union for them
SINGAPORE — In a bid to improve protections for platform workers such as drivers of private hire vehicles and food deliverers, the government is considering mandatory contributions from companies to their Central Provision Funds (CPF) accounts.
Another initiative currently being studied by the Advisory Committee on Platform Workers is the formation of a union for these workers, in order to represent their concerns in the event of a dispute.
The committee was formed in September 2021 to examine the challenges faced by this group of self-employed workers known as platform workers. These are individuals who rely on online matchmaking platforms to provide transportation and delivery services.
In his Friday, March 4 speech during the Ministry of Manpower (MOM) spending debates, the Senior Minister of State, Dr Koh Poh Koon, said the committee, which includes representatives of the tripartite partners, had carried out a public consultation exercise.
"More than half of the platform workers who responded to our public consultation exercise felt that mandatory CPF contributions to their special and ordinary accounts would be important for their pension and housing needs," said Dr Koh. , who noted that these workers had also expressed concerns about their current and future needs.
He pointed to a recent Institute of Policy Studies (IPS) survey of such workers, which found that 84 per cent were worried about whether they had enough money for retirement savings.
Dr. Koh also cited the anecdote of one such worker who found that irregular earnings without CPF contributions posed a challenge for him to save for his long-term needs.
"Obviously, this concern warrants intervention. Failure to do so will lead to unmet needs in the future and impose costs on other parts of society," he added.
The committee is therefore considering the idea of ​​mandating platform companies to contribute to the CPF to support the retirement and housing needs of platform workers.
Platform workers currently already contribute up to 10.5% of their earnings to their Medisave accounts, he said.
Responding to concerns about a potential increase in trading costs, he said a phased approach was being considered to allow the platform's ecosystem to adapt.
Dr. Koh also pointed to another finding from the public consultations, which was that some workers found a lack of channels to voice their concerns. They wanted the help of the unions in the event of disputes, in addition to seeing their contributions accounted for in contractual clauses which have an impact on their well-being.
"Suggestions from the platforms include establishing industry-wide standards through tripartite discussions or with an independent body," said Dr Koh, who noted that these companies have indicated their willingness to improve the working conditions of platform workers.
To this end, one of the possible solutions studied by the committee is a union to represent the workers of the platform.
Dr Koh also responded to a cut from Member of Parliament (MP) Patrick Tay who asked if MOM was going to review the Jobs Act. The law does not currently cover these platform workers.
To this, Dr Koh said several policy reviews are underway and various recommendations are being considered "holistically".
"Eventual recommendations will contribute to a more sustainable balance – a balance where the costs of worker protection are distributed and shared more equitably among every stakeholder in the platform ecosystem," Dr. Koh said.