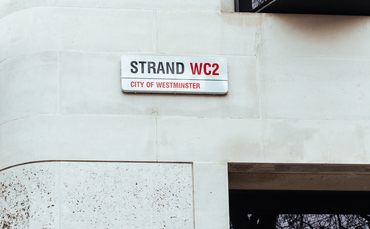 DWP will consult on new types of CDC programs later this year
Speaking yesterday (28 March) at a Royal Society of Arts (RSA) CDC forum, Pensions and Financial Inclusion Minister Guy Opperman said he wanted to 'capitalize on the enthusiasm" around the CDC.
Regulations that came into force under the Pension Schemes Act 2021 provide for single and linked employer schemes, which trustees can apply for permission to operate from August this year.
Extending this framework to include multi-employer CDC plans as well as proposals for master trust models that are "decumulated only" have also long been on the government's radar.
"I'm keen on moving quickly, but we have to get it right if we're going to make it work," Opperman said. "That's why I'm calling on everyone looking to deliver the full benefits of the CDC to work with us to help make this a reality.
"CDC schemes have the potential to transform the UK pension landscape and deliver better retirement outcomes to millions of savers."
RSA CDC Forum co-chairs David Pitt-Watson and Hari Mann said yesterday the government was to be "commended for creating regulations that allow everyone to benefit from well-run CDC schemes".
"People saving for a pension generally want to ensure an income that will last them until they die, not just to receive a check when they retire," they said. "That's what CDC pensions are designed to do. Evidence suggests it can transform the retirement of millions of people."
The chair of the Institute and Faculty of Actuaries' (IFoA) CDC working group, Simon Eagle, confirmed yesterday that the institute – itself a member of the RSA CDC forum – "is looking at CDC pensions as a solution potential".
"With the support of the IFoA, fundamental steps have already been taken to enable the CDC in the UK [and] what is clear now is that there are other questions that need to be answered in terms of broadening the design of the scheme and making it easier for employers and voluntary employees to adopt," added Eagle.
"We only see this as a start and are delighted to see that the Pensions Minister wants to move quickly with the introduction of multi-employer schemes and CDC master trusts. Better options could be made available to certain groups. ."
Areas of concern
However, Hymans Robertson's partner, Kathryn Fleming, said there "remained a number of areas of concern" despite the "compelling case" from the CDC.
Uncertainty about whether good outcomes can be achieved for CDC plan members in the early years of their establishment tops the list.
Fleming said there was also an issue about the cost and scale of investment needed to set up schemes that would meet the pension regulator's draft code of practice.
Many other companies as well as industry bodies have raised concerns about the draft code, which was closed for comment last week.
However, given the scale of investment and innovation already underway in defined contribution master trusts, Fleming said "being patient and building on these improvements" may be "the best course of action." realistic and simplest.
"The CDC has the opportunity to add value and ultimately improve outcomes through better education and better decision-making," she added. "DCC's appeal is better suited to a niche group of employers and arrangements such as master trusts."
To make CDC programs more attractive, Lane Clark & ​​Peacock partner Steven Taylor said the government could consider allowing flexible measures, such as "age-related contributions".
"Allowing schemes to make age-related contributions would be a game-changer and make it fairer for young people. We believe there are ways to do this without introducing new risks to schemes," he said. -he declares.
Taylor said the CDC's current design remained too closely tied to the planned Royal Mail group pension scheme – the Royal Mail scheme is set to be the industry's first after a 2018 deal with the Communications Workers' Union.
"This means the regulations may not currently be flexible enough for schemes that are run differently," he continued. "This is the first time the pensions minister has explicitly asked for help to ensure the structure is friendly to more schemes."