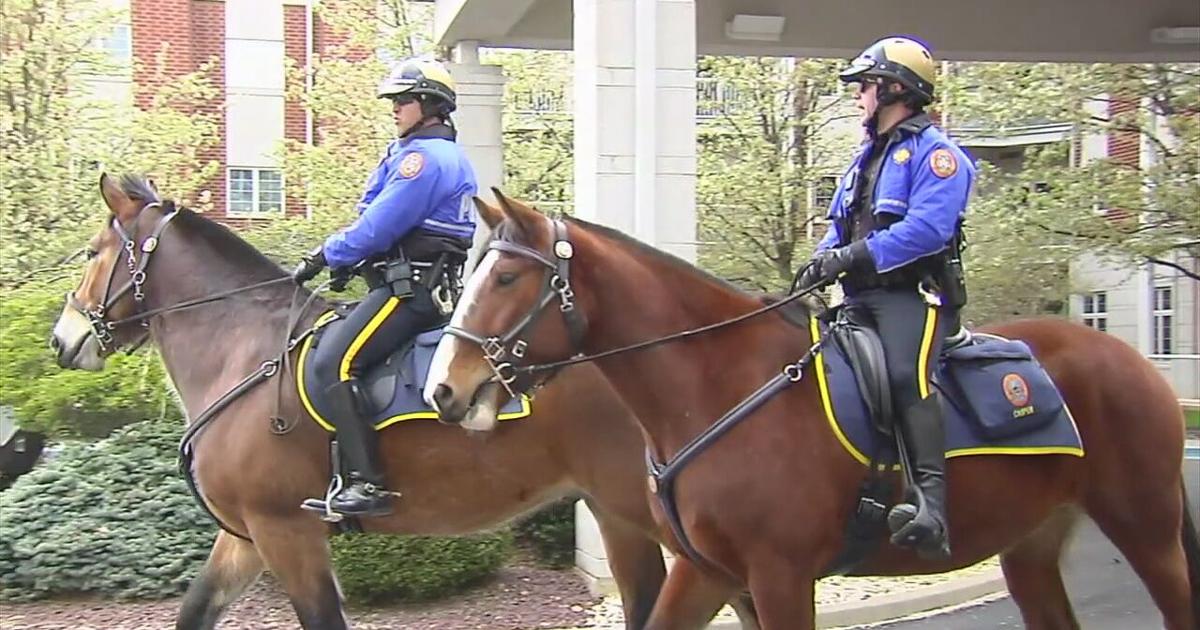 Bethlehem Police Department Introduces New Mounted Patrol Horse to Local Retiree Community | Lehigh Valley Regional News
BETHLEHEM, Pa. — The Bethlehem Police Department introduced its new mounted patrol horse to a local retirement community on Tuesday.
The horse and its human partner visited a local who helped bring the horse to the Bethlehem area.
Residents of the Moravian village of Bethlehem say having horses in the community is a great way to bridge the gap.
"Seeing the horses and I think there's something about the horses and the people that really brings out the best in both," said Moravian Village resident Barnaby Roberts.
It all started with resident Larry Heinrich, who attended Musikfest a few years ago and was impressed with the town's mounted patrol unit.
"It must have been 100 kids and they're running around and they're playing games and it's wonderful that the police are there and the kids are learning that the police are your friends, they're not your enemies," Heinrich said.
When the Bethlehem Mounted Patrol Unit said they needed another horse, Heinrich helped provide the funds to purchase 5-year-old Mason.
"We go to all the events that we are assigned or can actually attend in the city, we go to schools, they are local and we patrol almost every day," said Bethlehem Police Officer Mark Kuntzman. .
Mason officially received his officer's badge in December, and residents can expect to see it at select local events.
"I love horses and everyone always wants to come see the horses, and everyone talks to us, so I feel like the horses are doing a really good job of bridging the gap in the community all over town. "said Kuntzman.